Paper is used for all type of uses from notebooks to toilet paper. We use paper until we are done with it and just throw it away. Here are some items that are recycled from old magazines and newspapers to create creative accessories around the home.
The clock we see here is a unique way to tell time and add a splash of uniqueness to any space. To learn how to make this one of a kind look go to the website above.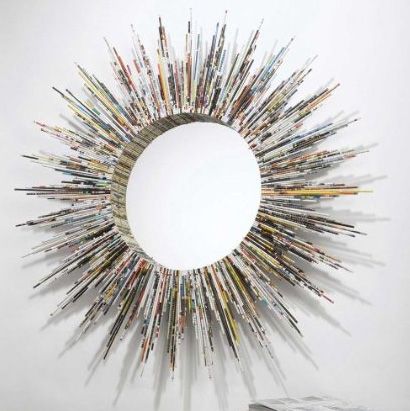 I love the use of the mirror and the magazines. It creates a three-dimensional piece of wall art for any space.
A creative way to throw away garbage is to recycle a magazine in the process. The magazines are rolled into little circles pieces that create a geometric pattern and texture for any space.
Display your precious memories in these one of a kind magazine photo frames. I love the alternating vertical and horizontal pieces that create a designed texture pattern.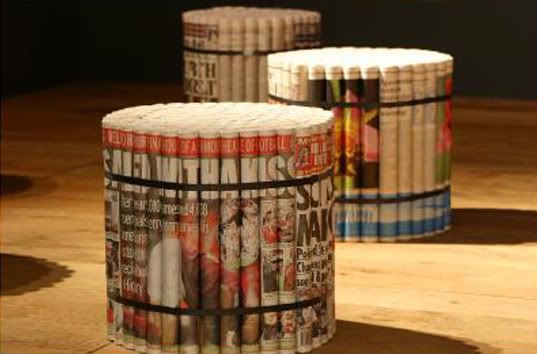 Do you have tons of unread newspapers you do not use? take those old news papers and create a foot stool for your house. It is a creative way to recycle your papers and design a unique place to put your feet.